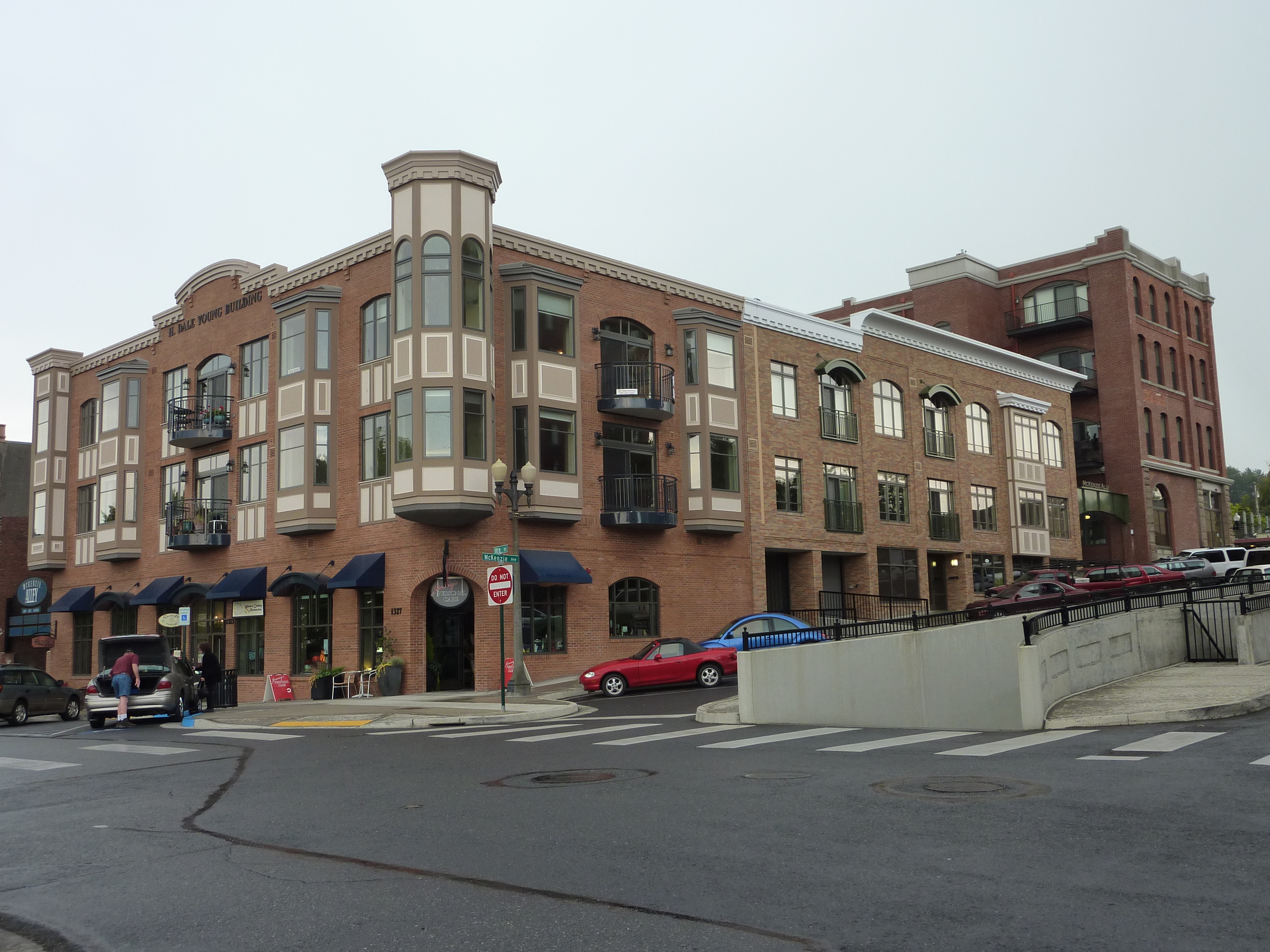 Waldron Block, Mixed Use Development
Bellingham, Washington
The Waldron Development project renovated a historic, 114 year-old building in the heart of the Fairhaven district in Bellingham. Structurally reinforced, the building was renovated to withstand earthquakes and meet modern code while maintaining the beauty and ambiance of its original structure.
Its interior space redesigned, this building now combines commercial, retail, and residential space. Class A commercial space encompasses the street level; while the top three floors, previously vacant, now offer spacious upscale condominiums. Also included in the development was the construction of an adjacent, new building with ground level commercial space and two stories of condominiums, plus underground parking.