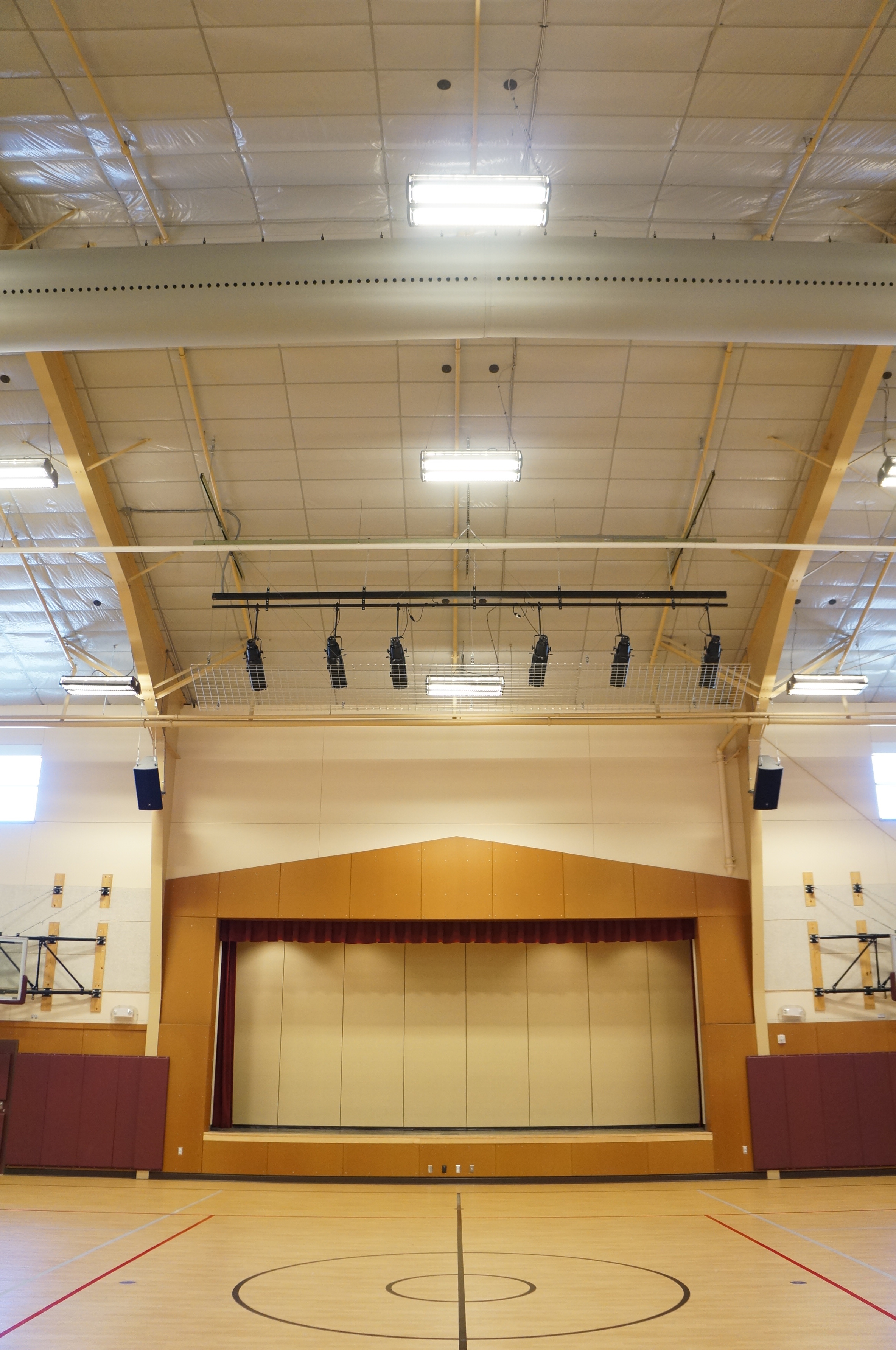 St. Catherine of Siena Parish
Seattle, WA
St. Catherine of Siena Parish successfully achieved a long-sought objective to improve the facilities for the Parish and the adjacent Parish School.
Harthorne Hagen Architects was hired to provide site planning that would provide a large new facility on a compact site, in such a way that would allow optimal use of the site for future additions to both church and school facilities.
The new facility is a 10,800 square foot multipurpose building that serves as a Parish Hall for the church and gymnasium for the school, plus music classroom and stage, and a commercial kitchen.
The site plan situates new building, church and original school on a west-facing landscaped open space, and provides for a future classroom addition connecting school to multipurpose building.