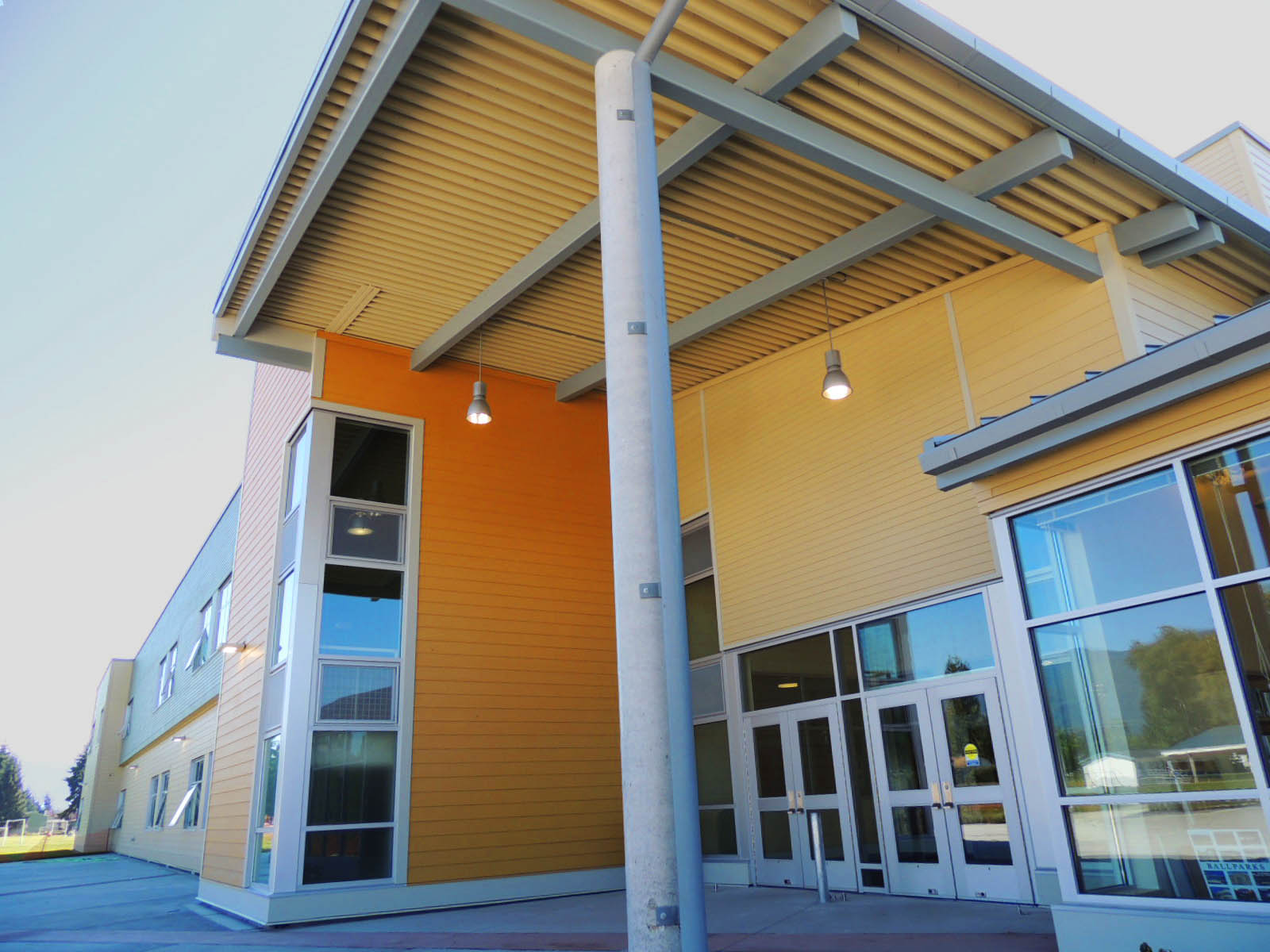 Cascade Middle School
Sedro-Woolley School District
The facility design fulfills all of the many and varied program requirements developed during a 2 year planning process that included District and School administrators, staff, parents, students and community.
Sustainable design has been incorporated throughout the project and site, and includes: 120,000 s.f. pervious concrete, rain gardens, cistern water storage, sunshades/light shelves, roof photo voltaic panels, elimination of storm water system, natural ventilation throughout and up-grade of the mechanical and electrical systems including a wide range of LED fixtures combined with the use of high volume natural light and ventilation system.
The LEED - designed new one and two story facilities will provide space design that is light and airy while providing a wide range of institutional areas that are flexible and varied while meeting the functional requirements of the District - a low maintenance and long lasting facility.
The project is multi-phased with an overall construction duration of 18 months. The school has remained occupied and functioning throughout three semesters during the project timeline. The construction value bid amount was $18,200,000.