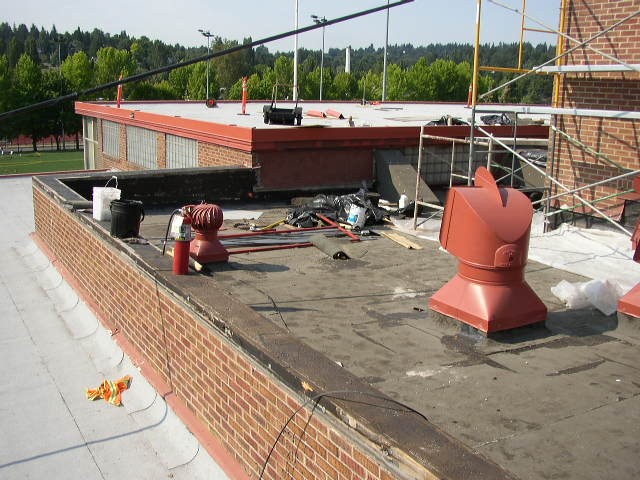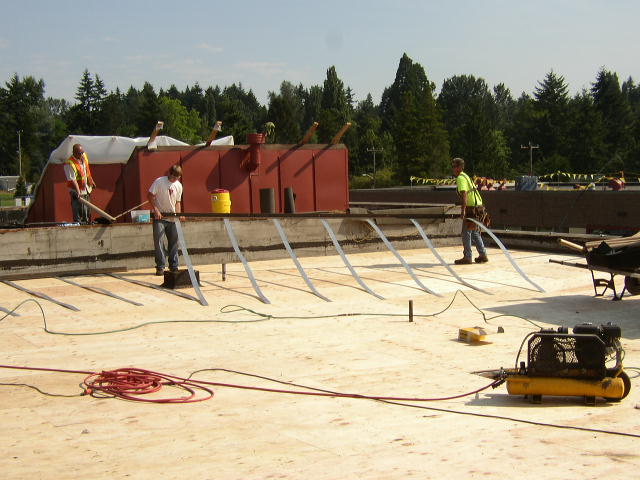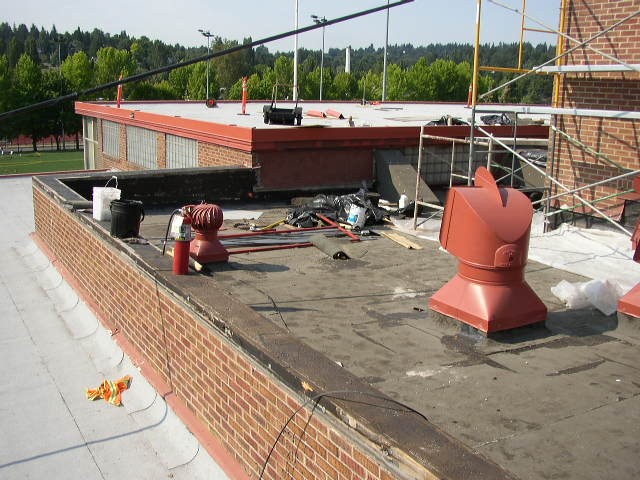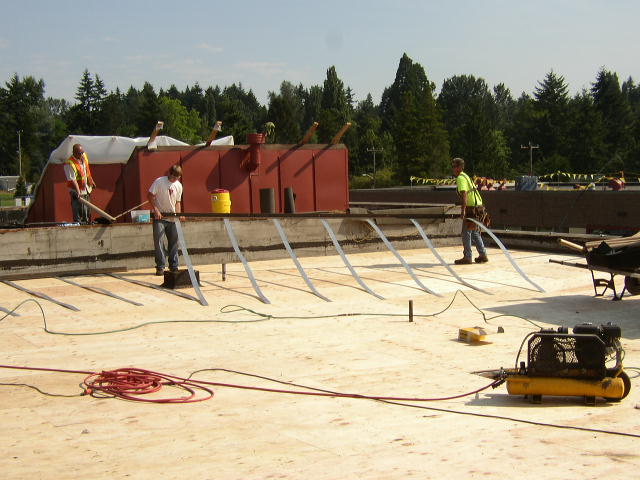 Summit K-12 (Jane Addams)
Seattle School District
In 2008, the Summit K-12 program was housed in the Jane Addams School building.
The Exterior Renovations and Re-roofing at Summit K-12 School project was part of Seattle School District's Capital Levy Program, BTA II Building Renovation, Technology and Academic Program. Construction cost was $1,941,855. Construction began at the end of June and ran through the end of August 2008, over a period of two months.
This project included exterior improvements and restoration. New energy efficient aluminum storefront windows replaced major corridor and stair steel sash, single pane windows. Large areas of the existing masonry facade were re-pointed, cleaned and sealed. Existing pre-cast concrete panels were cleaned, re-caulked and painted.
A large component of this project included major re-roofing of the building. An SBS modified bitumen built-up roofing system was installed along with new flashing, copings, and ventilators. Seismic upgrades to the roof included installation of the plywood diaphragm over existing shiplap sheathing or seismic strapping around the perimeter of the roof to reinforce the roof to wall connection, and new roof to wall connections at mid-roof interior partitions.